We offer manufacturers of mechanical components our experience in the field of sheet metal die production to carry out the necessary and urgent maintenance.
Thanks to our 3D optical scanner, we are able to detect the dimensions of the components to be replaced even without the original technical drawings.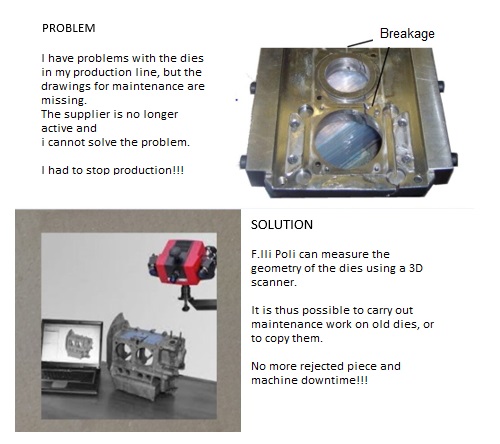 Easy to do:
To perform these maintenance operations, we initially need a photo of the damaged die, which allow us to evaluate the feasibility of the intervention (step 1).
Once the problem has been identified, one of our technicians will visit your company to analyse the situation in depth and collect the technical documentation (step 2).
The die is taken to our tool shop for maintenance and, if necessary, we measure the dimensions of the spare parts with the 3D optical scanner (step 3).
We have internal hydraulic and mechanical presses to carry out the testing after the arrangement, so that the when you receive the die it is ready to be used (step 4).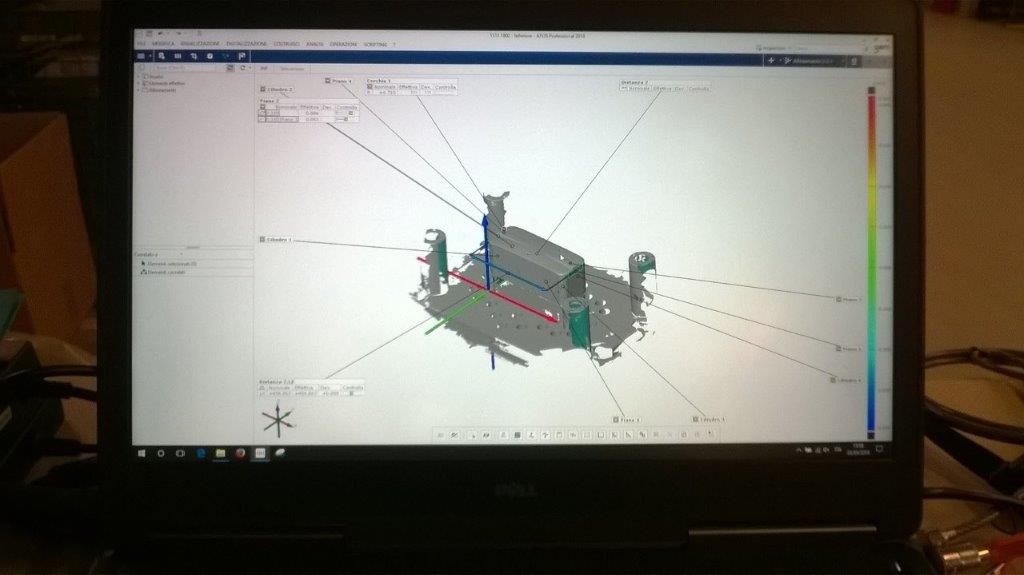 Find out more about sheet metal die maintenance.
Or contact us for more information:
Phone: 0445 300189 / 0445 873304
e-mail: info@fratellipoli.it