F.lli Poli contributes to the historical renovation of the Grand Hotel San Pellegrino Terme
The renovation of the central wing of the majestic Grand Hotel in San Pellegrino Terme has recently been completed.
This bilduing, a Art Nouveau gem, is finally returning to its former glory and Fratelli Poli feels proud of contributing to its renovation.
Our technical department designed and manufactured, without the original technical drawings, the drawing die to faithfully reproduce the roof shingles of the central cupola, which were made by skilled craftsmen back in 1904.
A faithful blueprint of the original shingle was obtained performing Reverse Engineering with our innovative 3D-laser scanning. We scanned the entire shingle to get the CAD information to be used in Solidworks for designing the drawing die.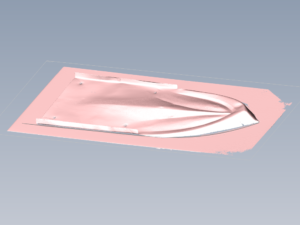 Thanks to our support, not only our client got the over 22,000 shingles needed for the renovation of the central tower of the Grand Hotel, but he also has some spare parts for future maintenance works.
Read more here: Drawing dies ,  Reverse Engineering
Get a predictive analytics or a free quote HERE