Molding and Supply of Hinges for Sectional Doors
Metal Components for the Closure Sector
In the industrial and logistics closure sector, the design of sectional doors requires increasingly innovative solutions capable of ensuring product performance and reliability. Typically used in warehouses, industrial sectional doors are essential for preserving company products from weather conditions, dust, debris, as well as for securing and protecting stored goods.
Fratelli Poli collaborates with these manufacturing companies and their designers to provide hinges, a fundamental metal component, for the construction of durable sectional doors.
Over the years, we have worked together with hinge manufacturers for sectional doors to develop interesting innovative solutions. Below is a small selection of the products we produce.
In our corporate DNA, there has always been a pursuit of new challenges and projects. That's why our Technical Department never stops and has developed a new mold for the production of hinges for sectional doors. Here is a preview of the product.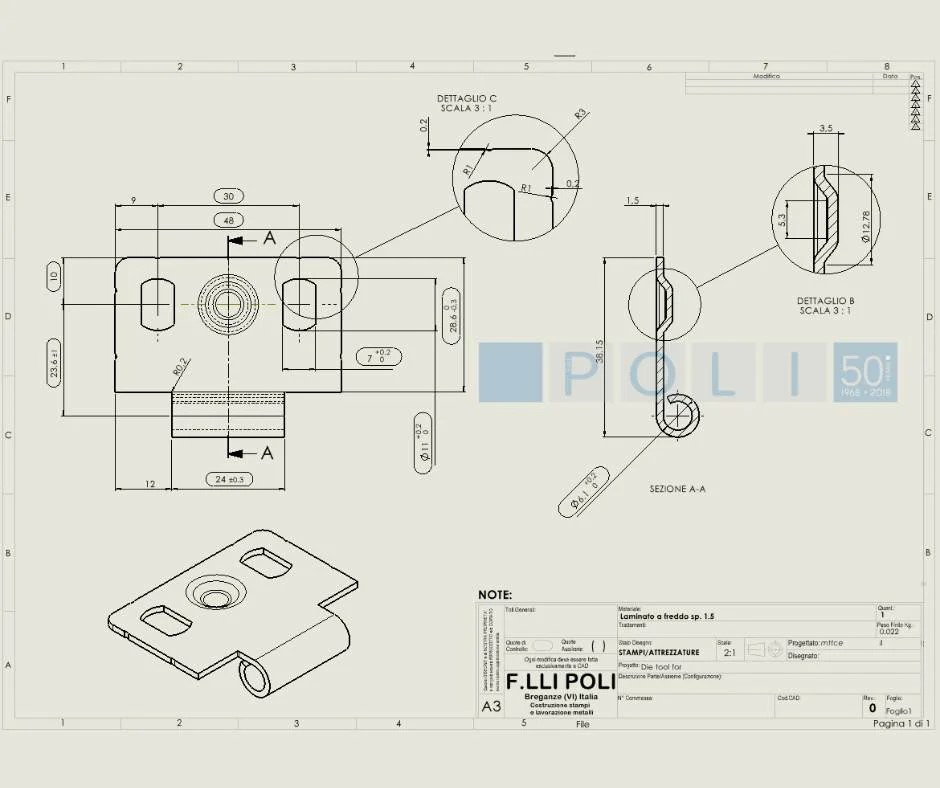 ---
Could you be interested?
Feel free to contact us at info@fratellipoli.it and tell us
about your project for the molding of hinges for sectional doors or other types of closures.
We would be delighted to share our expertise and create molds and hinges for your applications.
For further insights into our manufacturing technologies, please visit the sections dedicated to cold sheet metal stamping, progressive die construction, and deep drawing  for three-dimensional sheet metal shaping.